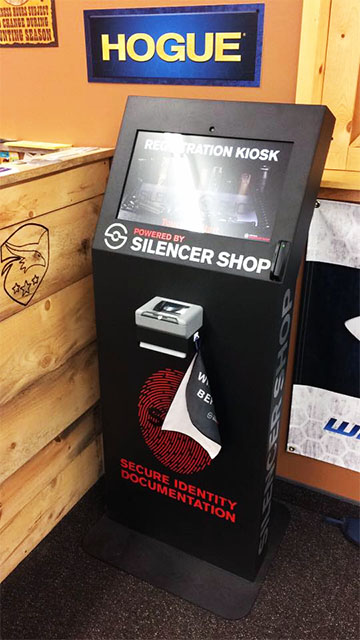 Your Form 4's have never been easier!
Our Silencer Shop Kiosk is set up and ready to process form 4's for transfer of your suppressors or other NFA items.
 

HOW DOES THE SILENCER SHOP PROGRAM WORK?
Our NFA experts will handle the entire NFA submission for you – so you can rest easy knowing your Form 4 paperwork is being submitted quickly and correctly.
We'll keep you updated as the transfer status changes; providing information like the serial number of each suppressor, submission dates, shipping dates, and the date the ATF cashes your tax stamp check.
You'll get your approval quickly, no matter where you live – and you can pick up the suppressor at the local dealer you choose. (Be sure to look at our current approval times to see what's coming back approved.)
We back up every PBSS transfer with a satisfaction guarantee – so you can be assured that your purchase is also "Guaranteed By Silencer Shop"!